Product Information
Item


Specification



Length

30 inch

I.D.

6 mm

Feather

4 inch shield Turkey feather

Point

100 Grains Screw on Field Point & Aluminum Insert(Changeable)

Nock

2014# white insert nock

Insert

5575 Aluminum

Straightness

+/- 0.006 inch

Spine

Default Spine 500

GPI

6.26 grains/ inch

Bow Usage

Recurve Bow (35-44 lbs)

Color


1 white striped 2 yellow striped

1 white striped 2 orange striped

OEM service is available as per request


The length of the arrow is adjustable: 28" -34"

The color of nock

The size of vane: 1.5" - 5"

The Spine: SP300-SP600
Product Highlights

A high performance, durable target arrow

Fletched with performance feathers

Engineered for the hunter who wants ultimate penetration
Designed as a hunting and outdoor target arrow, performs well at long distances and in the wind

User Notice

Do not shot against concrete wall or any hard substance. This may damage the arrows.

If the fletching have a little bent,you can straighten them by using an air dryer or soaked in hot water.
Use a proper bow.
Gentle Reminder

1) We have various colors of vane and length of shaft for your choice. We would consider the style below in the photos as default option. Should you have different preference, please kindly let us know
2) Feel free to tell us what kinds of bow do you use when you place order to ensure a good fit, look forward to hearing from you!
Product Display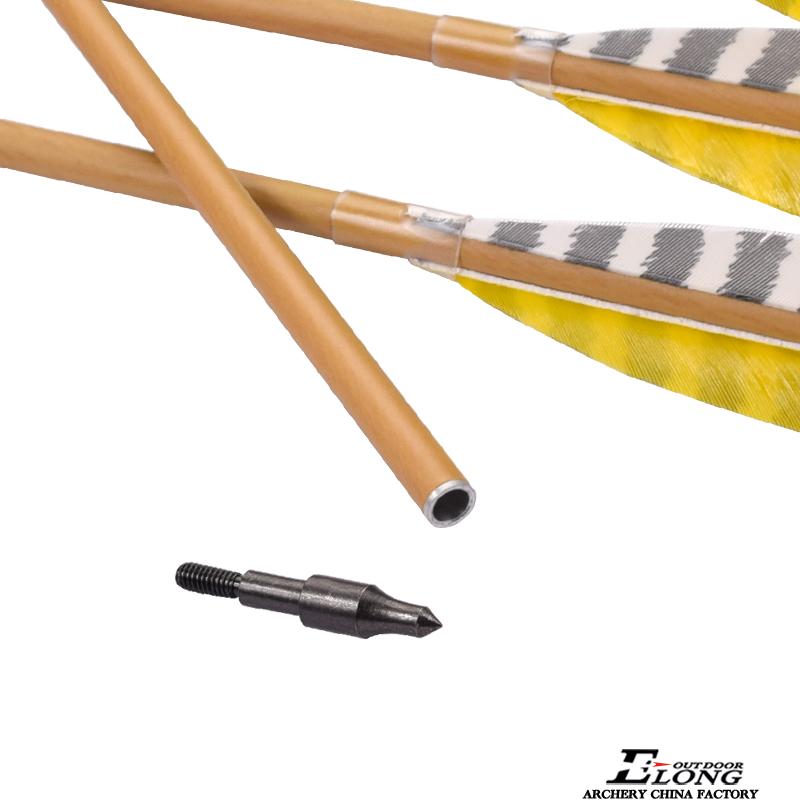 Other Color