Standard Version:

Elong Archery Training Device Stretch Band
Description
1. Stay strong in the off season.
2. Archery bow training, latissimus dorsi, finger, arm and back strength workout.
3. The bow riser is made of high quality plastic, very durable.
4. With laser light device for more accurate shot (Professional version).

5. 9lbs-19lbs@28inch draw length. (Standard version)
Can be adjustable from 9lbs to 19lbs with changing the rubber band length by a lock system in the simulate the bow handle.
6. Simulated bow holding weight: 2lbs-9lbs (1.1-1.8 meters)
7. With Anti-falling wrist band and pedal device.
8. Fit for all levels of shooters.
Warming
Choosing rubber band according to your own needs.
Standard rubber band: 9lbs-19lbs@28inch draw length.
Strong rubber band: up to 30lbs.
Pls contact customer service before placing an order.
Display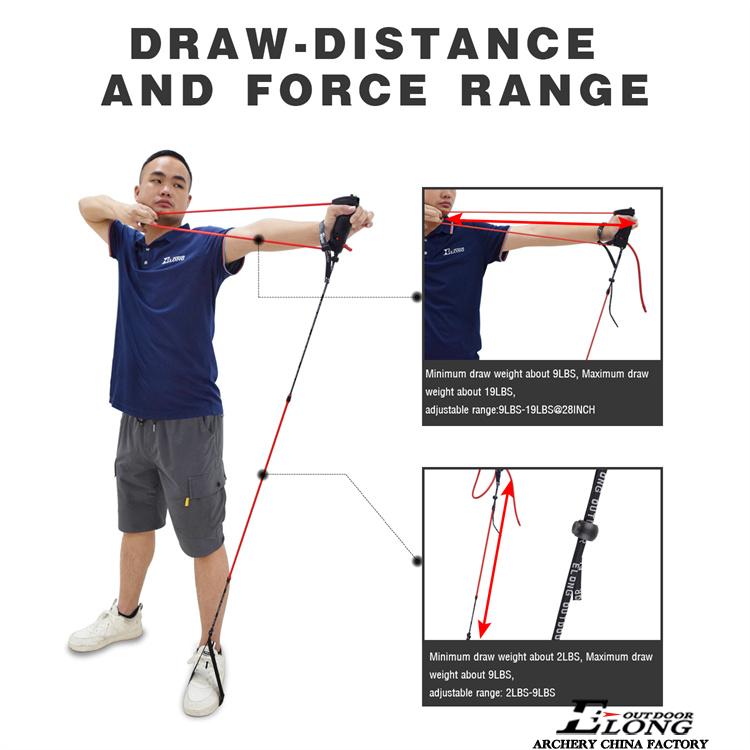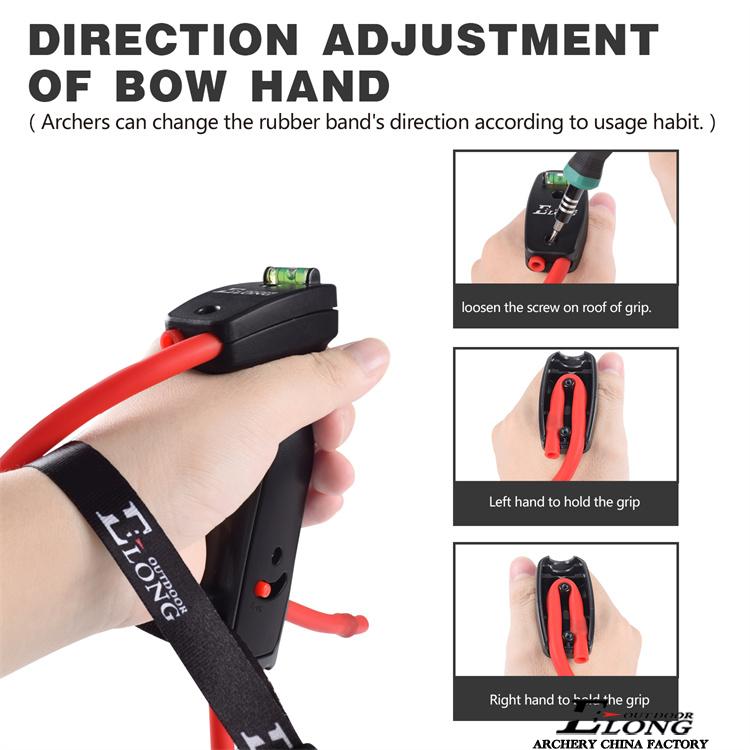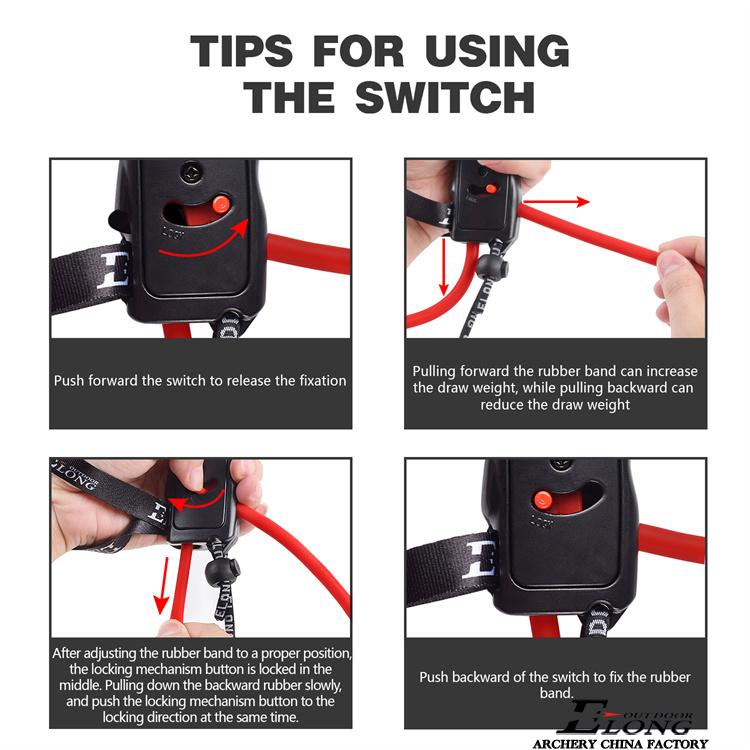 ---
---