Product Information

| | |
| --- | --- |
| Item | Specification |
| Shafts I.D. | 7.36 mm |
| Shaft O.D. | 8.4 mm |
| Arrow shaft length | Default 30 inch |
| Arrow shaft material | Aluminum |
| Vane | TPU |
| Points | Screw-In Points, with Aluminum Inserts |
| Nock | S/L Nocks and Nock Pins |
| Suitable for | Compound Bow, Recurve Bow, Traditional Bow |
Product Highlight

Durable, accurate and economical
They are solid and well made.
The tips are nickel plated steel which is perfect for target practice & outdoor shooting
Nocks are not fixed by glue. It can be adjustable for your bow
The arrows came extremely well pacakged and the quality is also impeccable
User Notice
Do not shot against concrete wall or any hard substance. This may damage the arrows.
If the fletching have a liitle bent, you can straighten them by using an air dryer or soaked in hot water.
Use a proper Bow
Gentle Reminder

We have various colors of vane and length of shaft for your choice. We would consider the style below in the photos as default option. Should you have different preference, pleasae kindly let us know.
Feel free to tell us what kinds of bow do you use when you place order to ensure a good fit. If you have any uncertainties, do not hesitate to talk to us.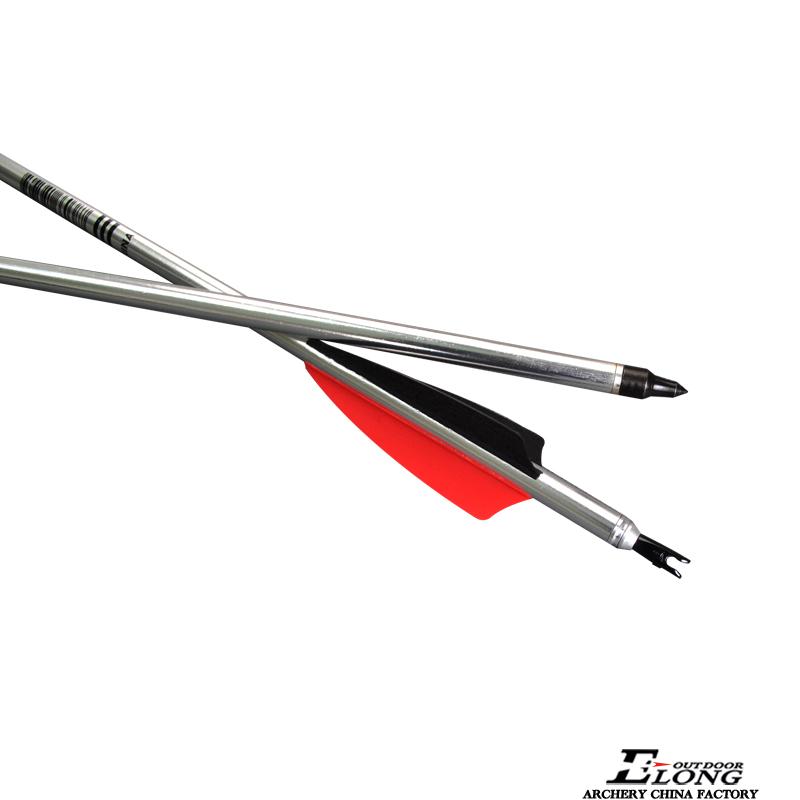 OEM Service is available as your request: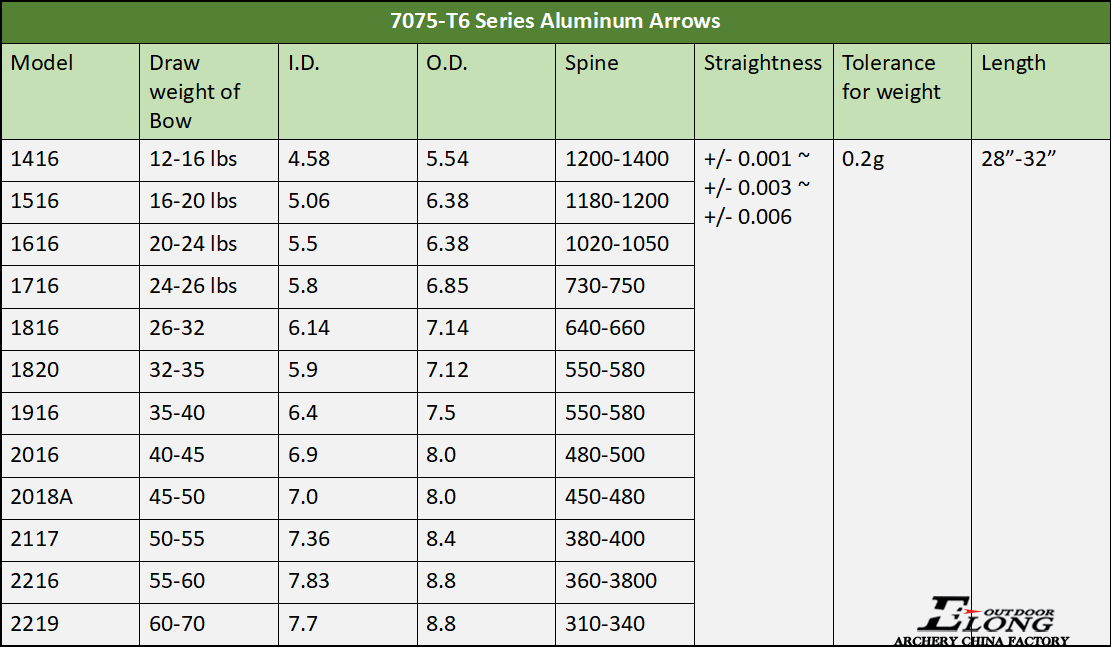 * The table above is exclusive to aluminum arrows only