Product Information
| | |
| --- | --- |
| Item | Specification |
| Shaft Length | 30 inch |
| I.D. | 5 mm |
| O.D. | 7 mm |
| Vane | 3 inch TPU |
| Point | Steel Bullet Point |
| Nock | 6875# nock |
| Straightness | +/- 0.006 |
| Bow Usage | recurve bow, Compound bow |
Product Highlights
High quality target practice arrows for all bows
Practical and economical as startup equipment
OEM service

The length of shaft: 22" to 36"

The size of vane: 1.5" to 5"
The shape of vane

The color of vane: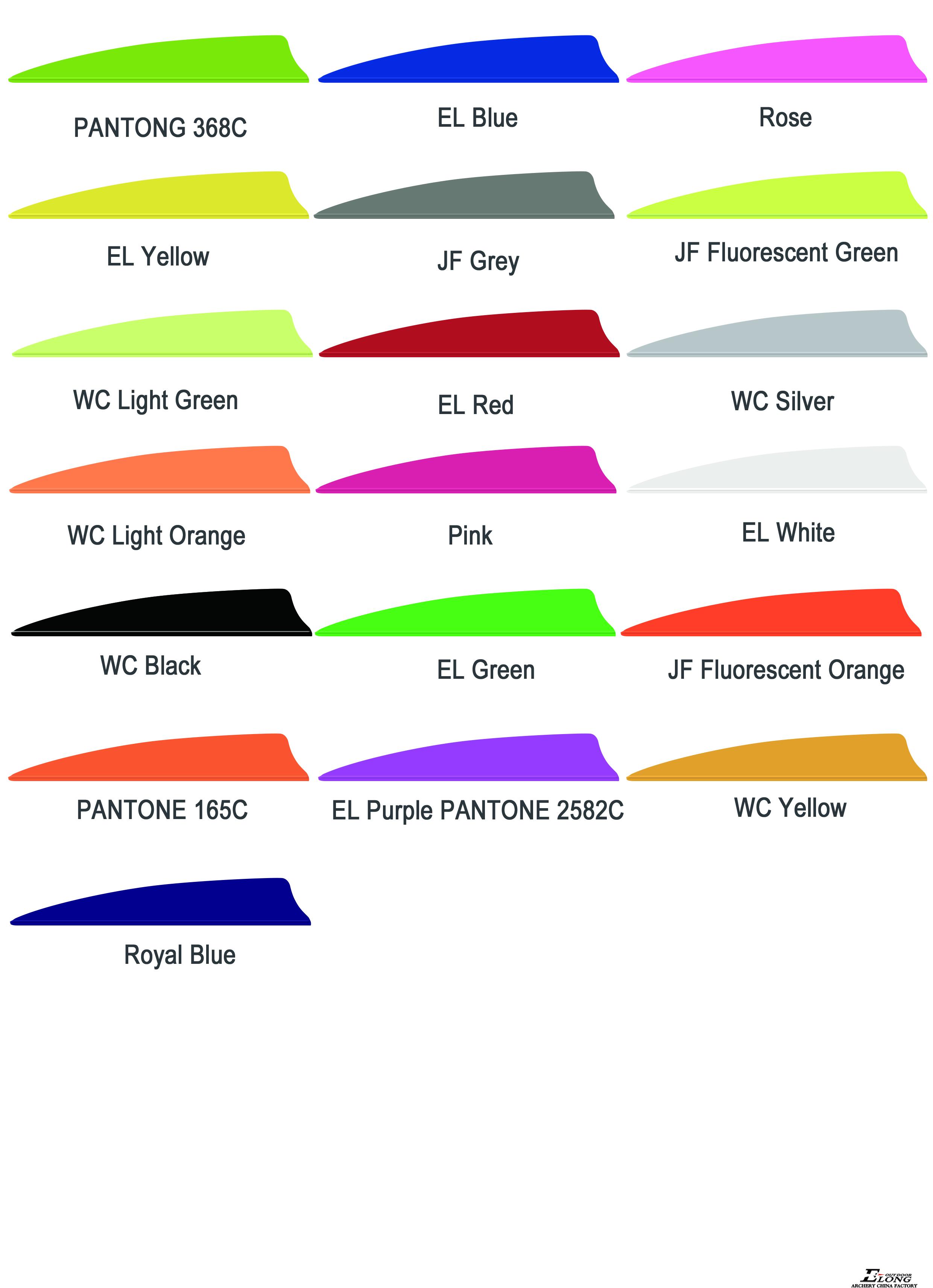 User Notice
Do not shot against concrete wall or any hard substance. This may damage the arrows.
If the fletching have a liitle bent, you can straighten them by using an air dryer or soaked in hot water.
Use a proper Bow.
Gentle Reminder
We have various colors of vane and length of shaft for your choice. We would consider the style below in the photos as default option. Should you have different preference, pleasae kindly let us know.
Feel free to tell us what kinds of bow do you use when you place order to ensure a good fit. If you have any uncertainties, do not hesitate to talk to us.